The first and only Sales Conference in Armenia!
Organized by sales professionals, for sales professionals.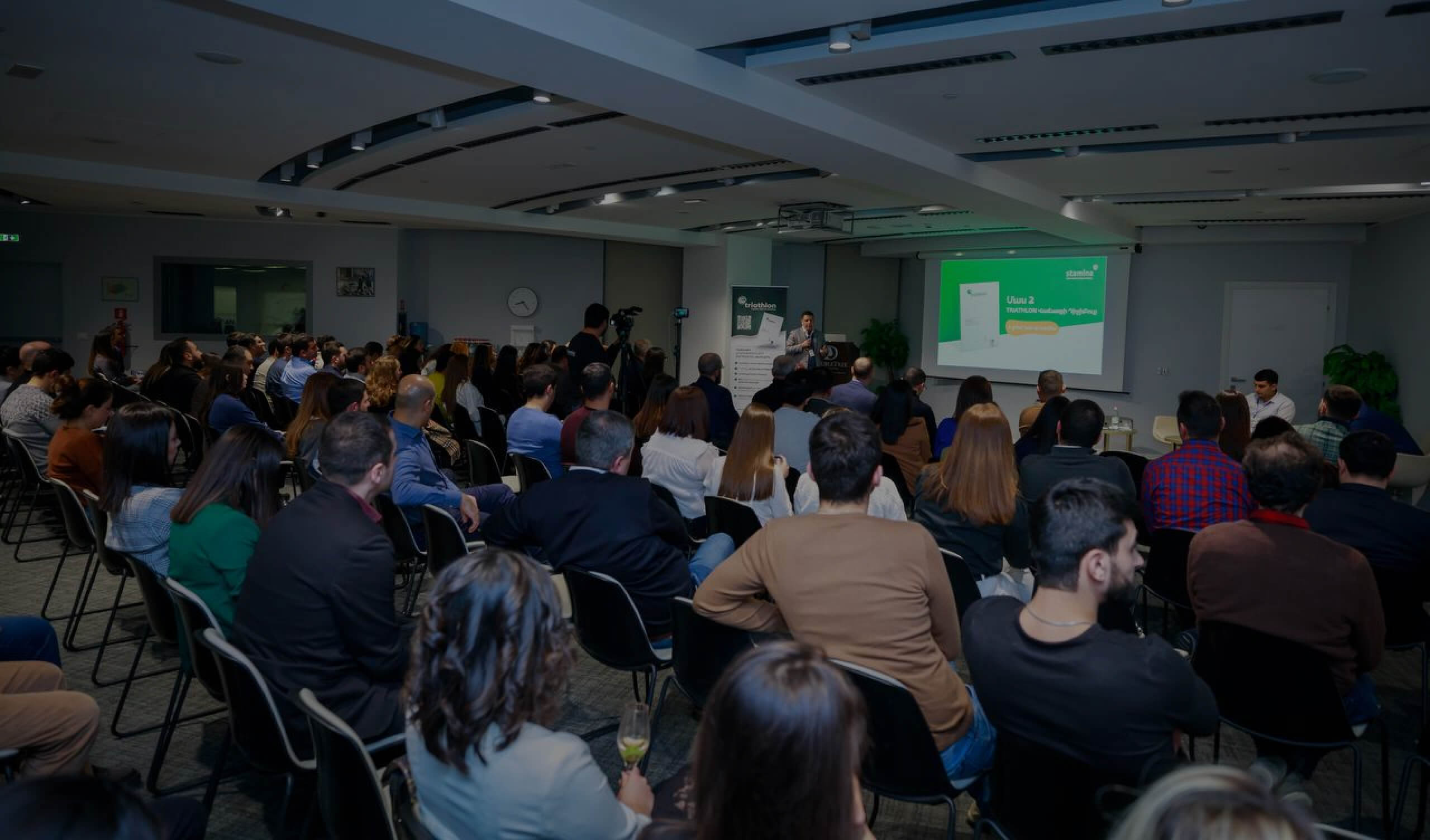 The First Ever Sales Conference in Armenia
Every day, thousands of sales professionals in Armenia invest their time and effort to further develop the sales sector in Armenia and line it up with international standards. By hosting this conference and award ceremony, Stamina aims to bring together over 200 sales professionals in the industry, and provide them with a genuine opportunity to learn new concepts and showcase their skills.
An epic Sales Battle also took place within the agenda of the event, during which we determined our Salesperson of the Year.
 The first sales conference took place on November 5 in the DownTown Conference Hall.
 There where 200 attendies in the conference-both individual sales specialists and sales departments of various large and small companies.
 5 finalists selected from more than 30 Sales Battle applications competed for the title of "Best Sales Specialist of the Year", and 3 of them were selected as a result of voting.
 Well, see you in the The Big Sales 2.
3 Undebatable Reasons to Attend!
The Sales Conference provides an excellent opportunity to learn new skills and tips from the best specialists in the field. Get acquainted with the latest sales trends and discover ways to boost the productivity of the sales sphere - both in Armenia and abroad.
Showcase your sales knowledge and skills during the Sales Battle and grab your chance to win up to 5,000,000 AMD. Receive feedback from top players in the game, get acquainted with other salespeople in your field and demonstrate your potential. 
Network With Like-Minded People
With approximately 200 industry professionals attending the event, you have an excellent chance to network and discover like-minded individuals who are passionate about sales and industry development. Register now and start your networking journey. 
Who
Can Participate In the Battle?
Production | Imports | Exports
1. Market development specialists
2. Sales managers
1. Business development specialists
2. Business development managers
3. International relations managers
4. Startup founders and CEOs
5. B2B sales specialists
6. B2C sales specialists
7. Account managers
8. Customer success specialists
9. International sales specialists
10. Export managers
Banking & Insurance | Payment Systems
1. Financial advisors
2. Credit portfolio managers
3. Insurance agents
4. Corporate sales professionals
5. Customer engagement specialists
6. RMs (Relationship managers)
7. Active sales professionals
Service HoReCa | Marketing | Consulting | Pharma
1. HoReCa sales managers
2. Account managers

3. Sales executives
4. Pharmaceutical representatives